(18, September, 2022)
This article looks into;
・the legendary Japanese horror film, Ring(or Ringu).
・You can know the film information, rough plot, and my evaluation etc. Check the trailer video as well.
・It gave magnificent influences on Japanese horror movies. Don't miss it.
1.Prologue
This article deals with the all time best Japanese horror film "Ring"(or Ringu). For those who are into horror movies, don't miss it. You will know Ring's film information, rough plot, my evaluation and impression as well as trailer video.
As I am Japanese, I know by myself how it became a phenomenon in Japan. You will see not only the basic information, but also the interesting facts related to the Ring spiral.
2.Film information of Ring(Ringu)
Title
Ring
Genre
Supernatural horror
Country
Japan
Running Time
95 min.
Release
1998
Director
Hideo Nakata
Starring
Nanako Matsushima
Hiroyuki Sanada
Rikiya Otaka
Miki Nakatani
Distributor
Toho
Reference:Wikipedia "Ring (film)"
・Trailor video
Video Title:Ring – 20th Anniversary Trailer HD
YouTube Channel:Arrow Video
URL:https://www.youtube.com/watch?v=m4iODTbUn1A
・Rough plot of the film
Reiko Asakawa is a journalist who investigates a rumor of cursed video that kills viewers within 7 days. All people who watched the film died of sudden heart stop with its cause unknown.
One day, as she proceeds her research, Reiko found the genuine cursed video and watched it by herself. She meets his ex-husband, Ryuji Takayama, who has a supernatural power, to consult him for solution on the video. They help each other to further investigate the mystery of cursed film. Gradually they get to know the root of the grudge, but the time is limited for Reiko…
3.Evaluation of Ring(Ringu)~5 Star
My evaluation of "Ring" is 5 stars without any doubt. It is my personal all-time best movie. I follow to describe below the good points of the film.
・What's good about "Ring"?
What makes Ring different from other horror movies is that it has a concrete root of the curse and grudge. Following description includes the important fact of this film, if you are not yet watching "Ring", skip this chapter now and come back after watching.
The origin of Sadako's curse comes from her mother, Shizuko's scandal of clairvoyance. Shizuko had a supernatural power to see through the second sight. And a scientist, Dr. Ikuma supported her.
Ikuma had an extramarital affair with Shizuko at the same time and their extramarital daughter is Sadako. Dr. Ikuma tried to show Shizuko's supernatural ability to the mass media with an open experiment but failed. She was blamed hard by newspaper reporters. Sadako was also there and this experience became her trauma. Shizuko was criticized as this scandal spread.
Sadako had even bigger supernatural power than her mother. Gradually, her power got overwhelmed and threatened people. Dr. Ikuma was scared with her ability and finally decided to assassinate Sadako, imprisoning her into deep water well, secretly…
This is the origin of Sadako's curse which was recorded on video tape by her deep grudge. Everything begins with her mother's scandal of clairvoyance scandal, which is based on what really happened in Japan. Around 1900~1910, some scientists studied supernatural power and used a woman to prove it by an open experiment. As a result, it didn't work well and the scandal spread all over Japan.
What makes Ring great is the curse with deep originality and reality based on historical fact, which threatens us even more.
・Ring series
Ring spiral made a phenomenon and it continues to Ring 2(1999) and Ring 0-Birthday(2000). If you like the original Ring, you could follow to watch Ring 2, and then Ring 0-Birthday.
Story evolves further in "Ring 2". If you like Ring, you must check it out. In Ring 0-Birthday, Sadako's background is further picturized, but I thought that it should have dug deeper onto her mother's past, which is the real origin of her curse. Ring 0-Birthday did not tell her mother's story well, which was a little bit disappointing for me.
・To whom Ring is recommended?
"Ring" is recommended to the following people.
✅Those who are interested in horror movie/grudge movie.
✅Japanese movie fans. It is definitely one of the masterpieces in Japanese film.
✅Those who likes mystery, suspense or detective story as well. Ring has the essence of all.
・Actors gets popularity
The actors who appeared in "Ring" obtained bigger popularity afterwards. Hiroyuki Sanada made his debut in Hollywood, starring in "The Last Samurai" and "Rush Hour 3".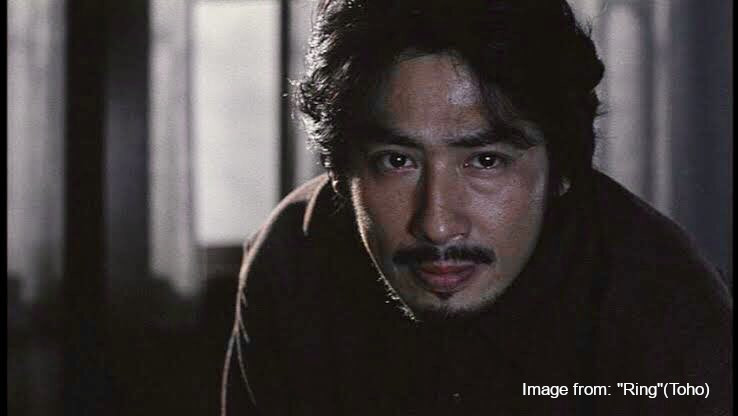 Also actresses such as Nanako Matsushima got big popularity in Japanese market.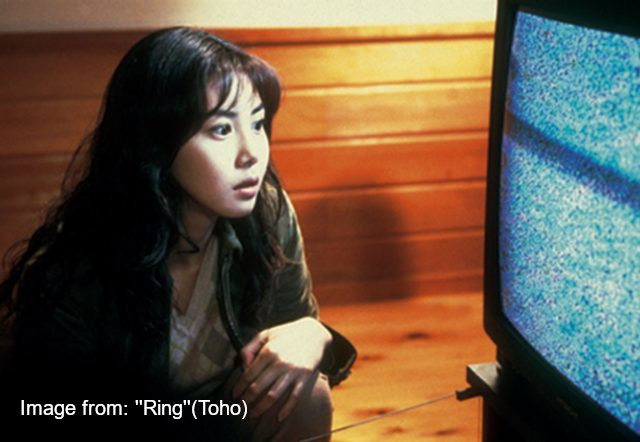 Ring series produced many icons not only above, but also Miki Nakatani, Kyoko Fukada etc.
4.Epilogue
This article looked into the Japanese horror film "Ring".
I watched Ring when I was a teenager, overwhelmed by its horror and depth of the curse story. As described above, it was a phenomenon, not only in Japan but also in the USA; "The Ring" is the Hollywood remake version of Ring. However, the origin of the cursed video tape spiral is the Japanese version "Ring", which is truly authentic, must see.
In Japanese horror story market around 2000, most of them use the image quite similar to Sadako, with long black hair, pale and thin in complete white. It shows that Ring had an enormous influence on many dramas and films.
It is a masterpiece without doubt, so you must check it, especially for horror movie fans.
→Back to Chapter 2 to see the film info
Fin.